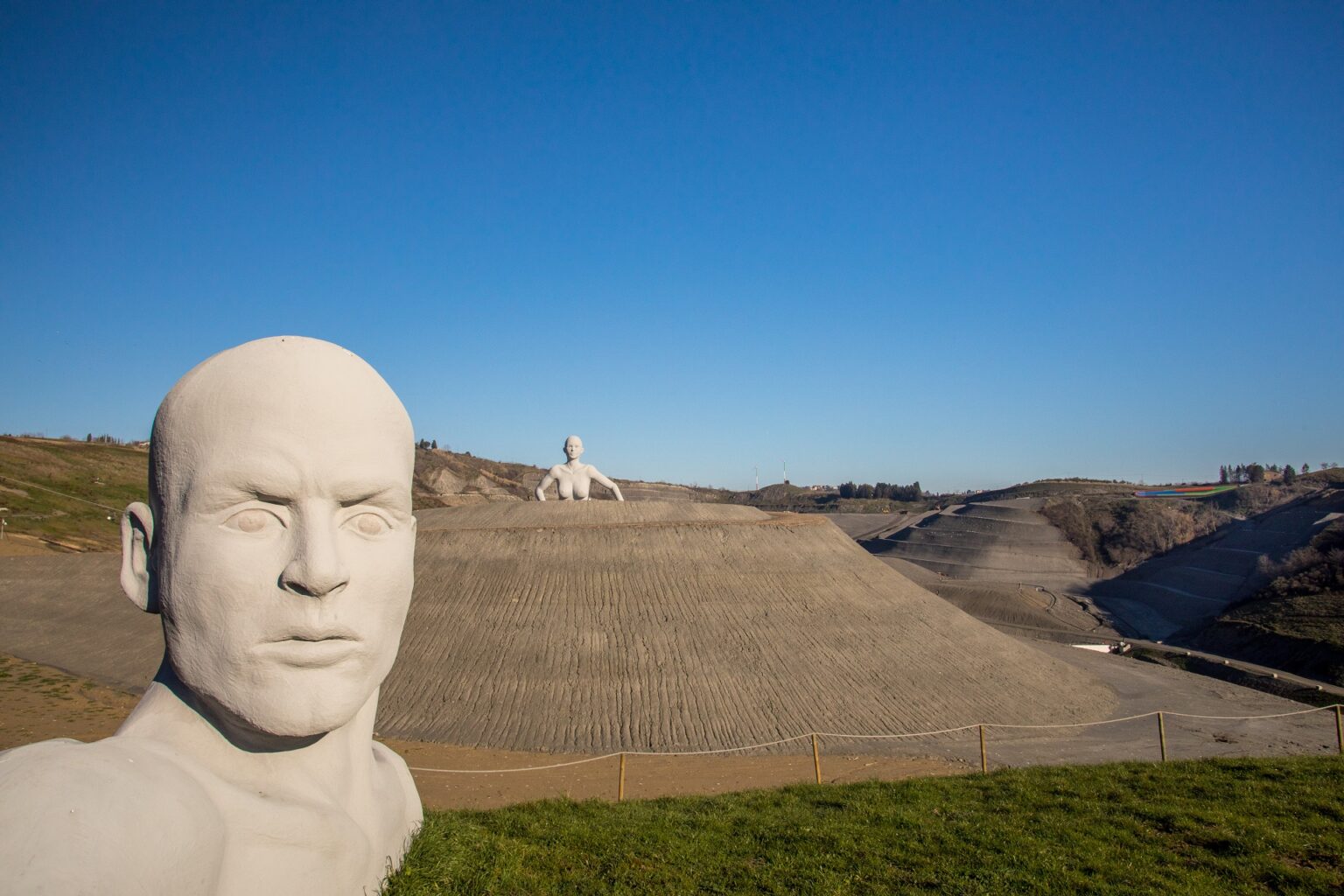 CONTATS
Belvedere Spa: projects, development, innovation
Administrative Headquarters
Address: Via Marconi, 5 – 56037 Peccioli (PI)
GPS coordinates: 43° 32' 56.28''N – 10° 43' 22.96''E
Telephone: 0587 672073
Fax: 0587 672075
E-mail: info@belvedere.peccioli.net
PEC: belvedere@pec.peccioli.net
WASTE DISPOSAL AND TREATMENT PLANT
Address: Via di Monti, 111/119 – loc. Belvedere Peccioli (PI)
GPS coordinates: 43° 33' 43.44''N – 10° 48' 22.82''E
Telephone: 0587 632124
Fax: 0587 632153
E-mail: impianto@belvedere.peccioli.net
PEC: impianto@pec.peccioli.net
ACCESS - AREA OF THE "GIANTS"
Visitors can access the sculpture area at the plant by filling out the following registration form.
Opening hours

Monday to Friday from 9.00 to 17.00 and Saturday from 9.00 to 13.00.
Open on the third Sunday of the month from 10.30 to 17.00 (except August)
For more information call 0587 – 672073.
Please note that reservations for Saturday morning or Sunday opening must be made by 17:00 on the previous Friday. Bookings received after this time will not be processed.
GUIDED TOUR OF THE LEGOLI PLANT
To book a guided tour inside the waste disposal plant, you must download, fill in and sign the form below.
The visit takes place in the Green Triangle from which it is possible to safely observe the operations that take place in the plant and includes the explanation of the various phases of treatment, disposal, and energy production.
It lasts about two hours during which our staff will also use multimedia materials and will be available to answer your questions.
BULKY WASTE COLLECTION SERVICE
To request the service, you must:
Call the toll-free number 800 018 315 to book an appointment.
Notify the operator of the waste to be collected
Place the waste on roadside on public land, at the agreed address, only the evening before the date set for collection or on the morning of collection before 7:00 am.
The toll-free number is active on weekdays from Monday to Friday from 8:30 to 13:00 and from 14:00 to 17:30.
Please note that the service is free and is available only to residents of the Municipality of Peccioli and Lajatico.