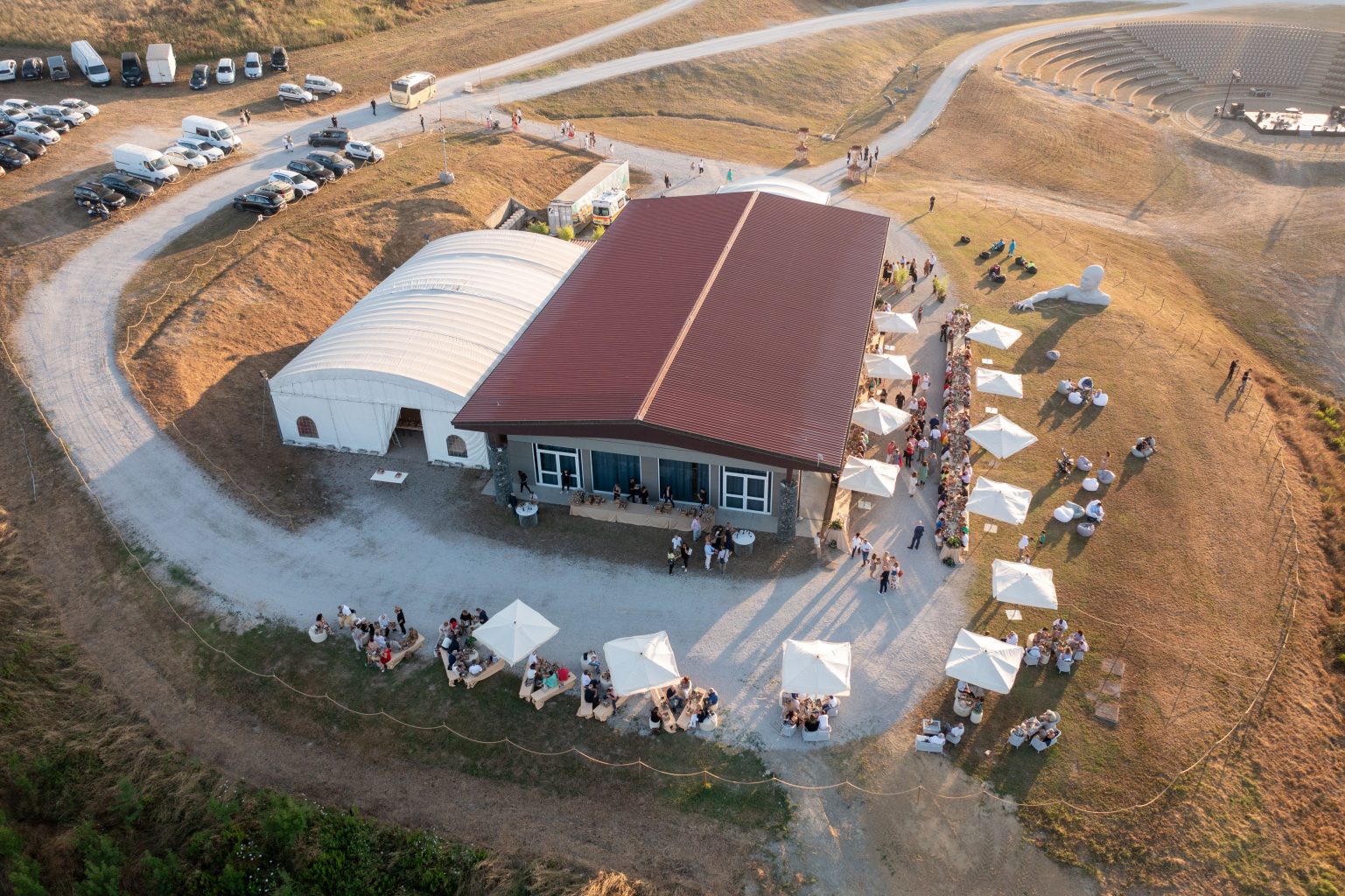 INFRASTRUCTURE AND URBAN REGENERATION
Belvedere Spa: projects, development, innovation
Thanks to the synergies with Belvedere and the Peccioliper Foundation, the Municipality develops numerous initiatives aimed at urban regeneration. In this context, the "10 Projects for Peccioli" should be highlighted at this stage, a series of interventions from scratch or on existing areas and buildings, which aim not only to redevelop but also to further enhance the urban and cultural heritage.
Recovery of a real estate complex located in Via Carraia in the historic center, to recover a historical heritage by resettling the pre-existing housing functions and encouraging the birth and permanence of commercial and cultural activities.
The name comes from the Belvedere logo and the colour that characterizes the structure.
Meeting place and scenic space overlooking the facilities, it hosts events, cultural activities, and training courses both organized by Belvedere and by third parties.
AMPHITHEATRE FONTE MAZZOLA
In the open countryside, a stone's throw from the historic center and near the library, the Fonte Mazzola amphitheatre has been built, which hosts events organized by the Peccioliper Foundation.
BELVEDERE HAS MADE ITS PROPERTIES AVAILABLE AND HAS CONTRIBUTED TO THE REALIZATION OF INTERVENTIONS FOR THE BENEFIT OF THE ENTIRE COMMUNITY, ENHANCING THEM AS COMMON GOODS.
STRUCTURES UNDER MANAGEMENT
Belvedere manages some structures owned by the Municipality of Peccioli:
Located in the centre of the village of Peccioli, it houses about 200 cars. An elevator connects the lower part with the upper part of the historic center. The property has garden terraces.
Structure equipped with technological infrastructures able to host start-up companies with an innovative profile linked to biotechnologies.
In the area adjacent to the photovoltaic system there is a picnic area with fitness equipment available to citizens. In addition to the exercise equipment, a self-cleaning bath, games for children and teenagers, a water fountain and a snack and drink dispenser, a barbecue and a volleyball net have been installed.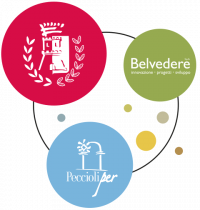 DISCOVER OTHER INITIATIVES WE HAVE UNDERTAKEN IN THE AREA